Therapy Dogs Celebrating 30 Years of Sharing Smiles & Joy Nationwide
Caring People & Sweet Dogs
Sharing Our 4-Legged Friends to Spread Smiles & Joy for 30 Years
ATD provides testing, certification, registration, support, and insurance for members who volunteer with dogs to visit hospitals, special needs centers, schools, nursing homes, and other facilities. We're a network of caring volunteers who are willing to share our special canines to bring smiles and joy to people, young and old alike.
Whether you and your dog are looking to become a certified therapy team or your facility would like to start a therapy dog program, Alliance of Therapy Dogs (ATD) is your #1 choice for pet therapy.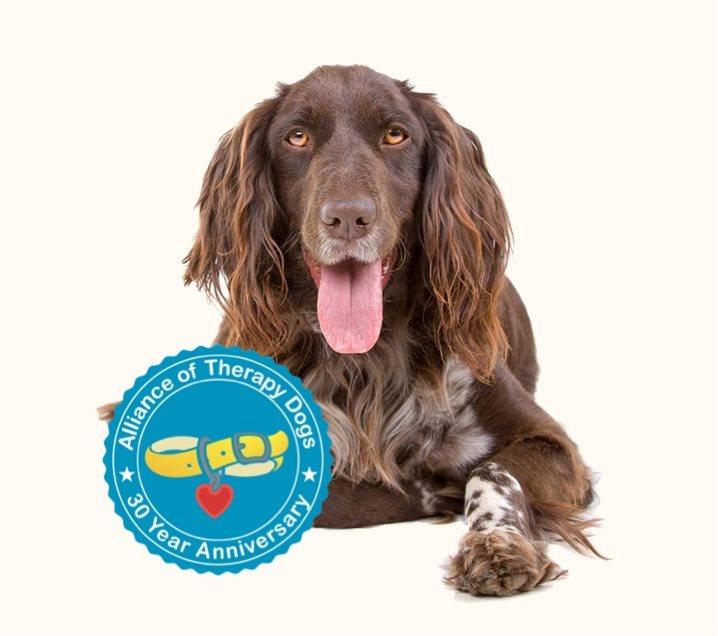 Read All About It
The Latest Posts & News from Alliance of Therapy Dogs
Members Helping New Members
Our Testers & Observers are Role Models for ATD
Would you like to help others experience the fulfillment you feel when you take your dog on a pet therapy visit? Take the concept of "Sharing Smiles and Joy" to new heights by becoming an ATD Tester/Observer.